Katie surprised everyone at the Tropic Thunder red carpet in Los Angeles by wearing a navy dress that she designed herself with the assistance of her stylist Jeanne Yang. Her dress received great reviews, her rep says that there is no line in the works.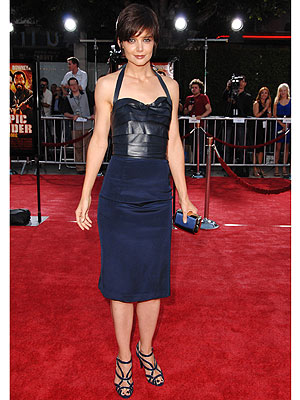 I love the style and her new 'do, but the dress looks almost messy and unfinished. I think she looks great, but the leather trimming on the bodice should have been done more cleanly, but I'm a perfectionist and slightly OCD.
So...What do you think? Yay or Nay?